Where can you attend high school in Santa Ana? Surprisingly, the answer is actually more complicated than you may think. The first thing to understand is that where your house is located will determine the answer specifically for you.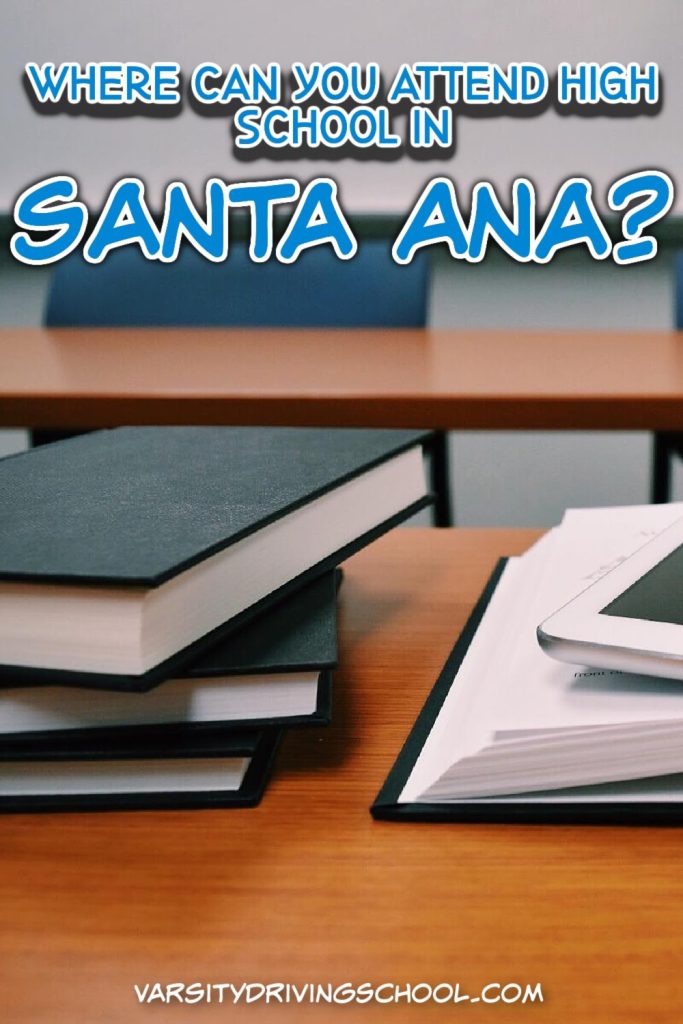 Where can you attend high school in Santa Ana? The answer depends on where you live in Santa Ana and where the school boundaries lie.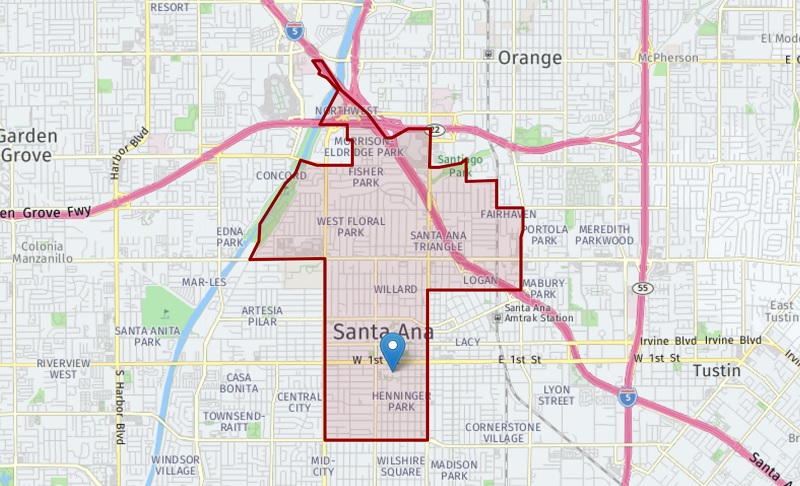 Santa Ana High School
The namesake school for Santa Ana has one of the more confusing boundaries in some aspects. For example, the northern half of the boundary is very jagged, as you can see in the picture above. However, the namesake school has one of the most extensive boundaries in Santa Ana.
Any student who lives within the boundary will be asked to attend Santa Ana High School. This is how school boundaries work in every city and state across the country. The schools have boundaries, and students that live within those boundaries will attend that school.
Where can you attend high school in Santa Ana? This is why the answer depends on where your house is located in Santa Ana.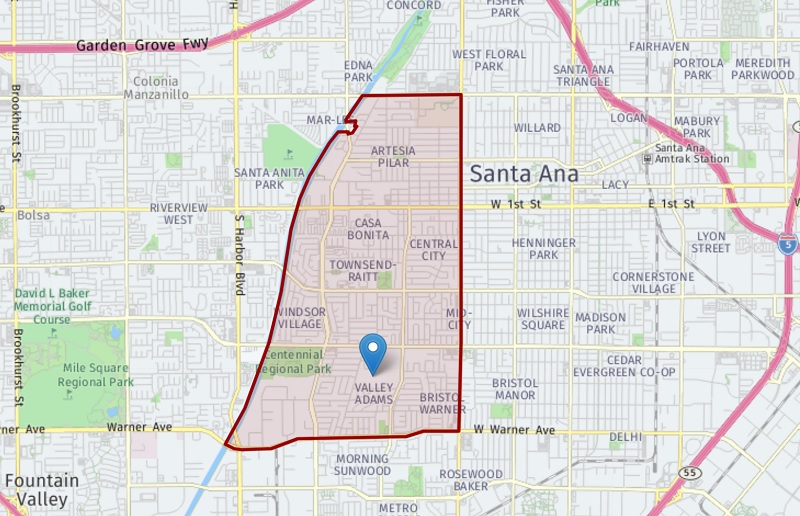 Valley High School
Valley High School has a far more clear boundary. The boundary covers a good portion of the western side of Santa Ana, California. The boundary follows along W. Warner Ave, S. Bristol St., W. 17th St., and then the Santa ana River. Students will attend Valley High School if they live within this boundary.
However, there is a bit of overlap with this boundary. Overlap occurs when the limits of two schools not only meet but combine, giving students options. Students that live on South Bristol St will find that the boundary for Valley High School and the boundary for Santa Ana High School overlap.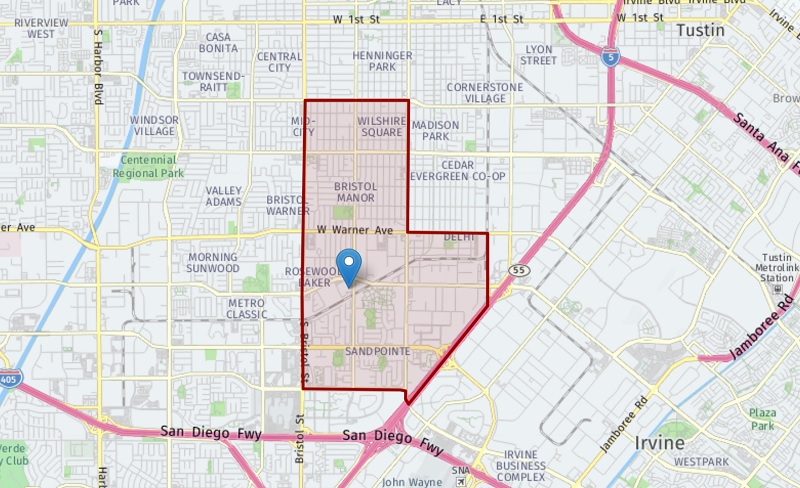 Saddleback High School
Where can you attend high school in Santa Ana? Do you live within the boundary pictured above? If so, the answer is Saddleback High School. Saddleback High School boundary covers a very small part of Santa Ana. Most schools in Santa Ana serve around 2,000 students on average.
However, Saddleback is different; it only serves roughly 1,500 students. Luckily, the number of students being low is never considered a bad thing in learning.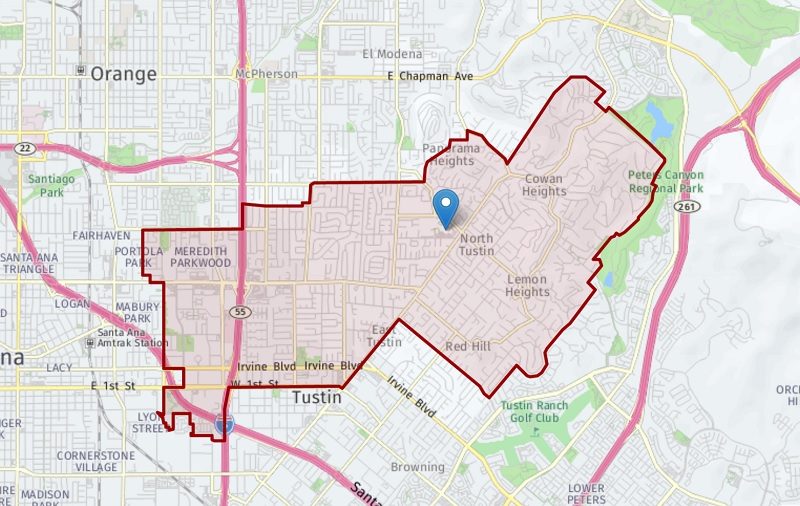 Foothill High School
Some school boundaries don't stick to one city. However, this is not very common in Orange County. Santa Ana has two schools that have boundaries that stretch beyond the city limits. Foothill High School is one of those schools. The boundary covers the eastern part of Santa Ana but also the northern side of Tustin.
Unlike Saddleback, Foothill handles more than 2,500 students on average. This could be due to covering both Tustin and parts of Santa Ana or that the school is ranked very high in California.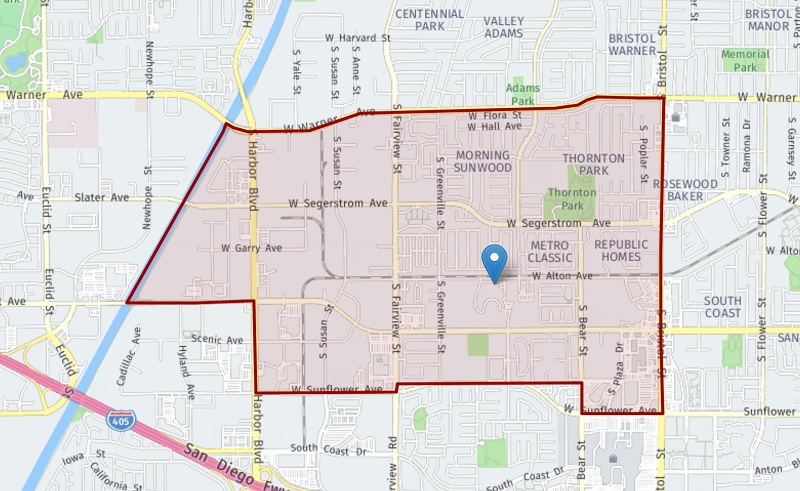 Segerstrom High School
Where can you attend High School in Santa Ana? Segerstrom High School seems unlikely since the boundary above is so small. However, this is a unique situation where many homes are packed into a small area. On average, Segerstrom High School works with more than 2,400 students yearly.
That is about average for most schools, but it is relatively high per square mile. This boundary also overlaps with Saddleback High School's and Valley High School's boundaries. This means you may have multiple options for high school.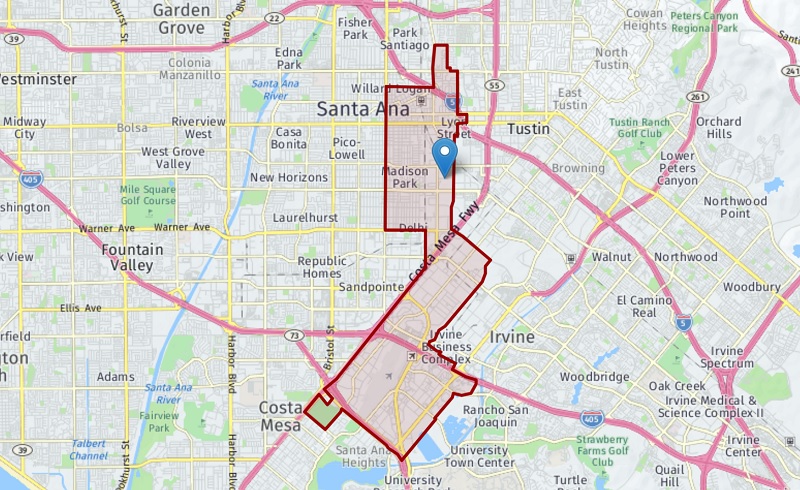 Century High School
Century High School is another school that serves multiple cities. The boundary crosses city limits not once but twice! Students from Santa Ana, Costa Mesa, and Irvine can all attend Century High School. However, the location of the school is still in Santa Ana which makes it part of the Santa Ana Unified School District.
Where can you attend high school in Santa Ana? You can attend any of the high schools that serve your specific address.