The best Segerstrom Fundamental High School driving school is Varsity Driving School. Students will learn more than just the basics with Varsity Driving School. In fact, students will learn how to pass the DMV tests and defensive driving techniques.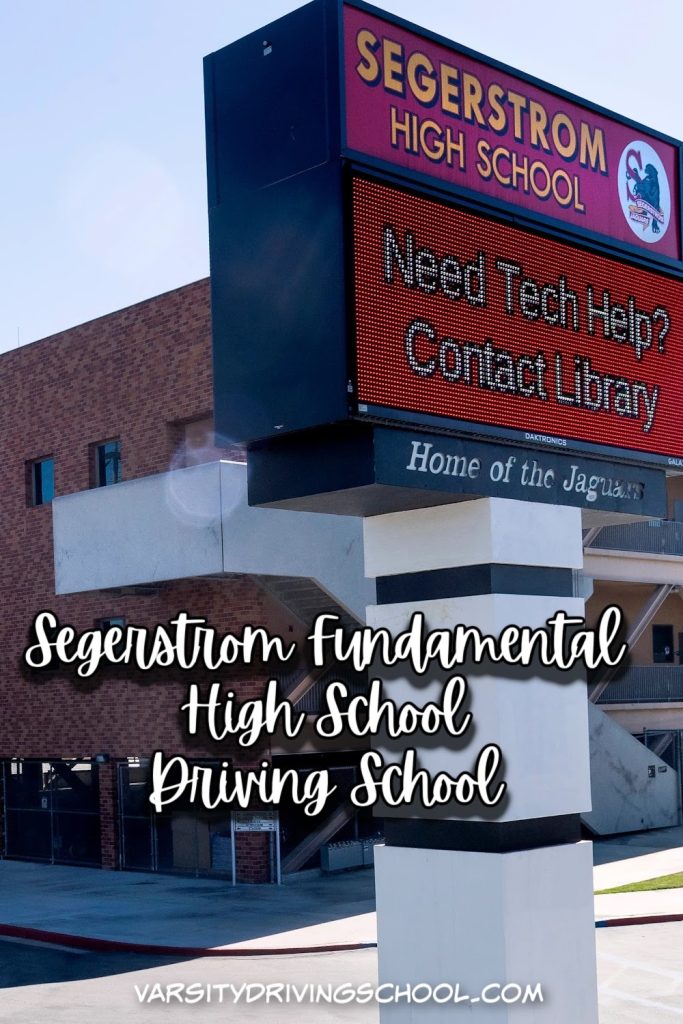 Best Segerstrom Fundamental High School Driving School
Varsity Driving School is the best Segerstrom Fundamental High School driving school, thanks to the many different services offered. Varsity Driving School has many different services that are offered to students that make the learning process easier.
Students will first need to choose between online learning and classroom learning. Online learning gives students the freedom to learn on their own time from anywhere they have access to the internet and a computer. Students will also be able to learn at their own pace and complete the class process independently.
Classroom learning gives students more structure and direct access to a trainer for any questions or concerns about anything being covered in the class. Both options cover the same information and will prepare students to pass the written test at the DMV. In fact, students will need to pass the written test before moving on to the next stage.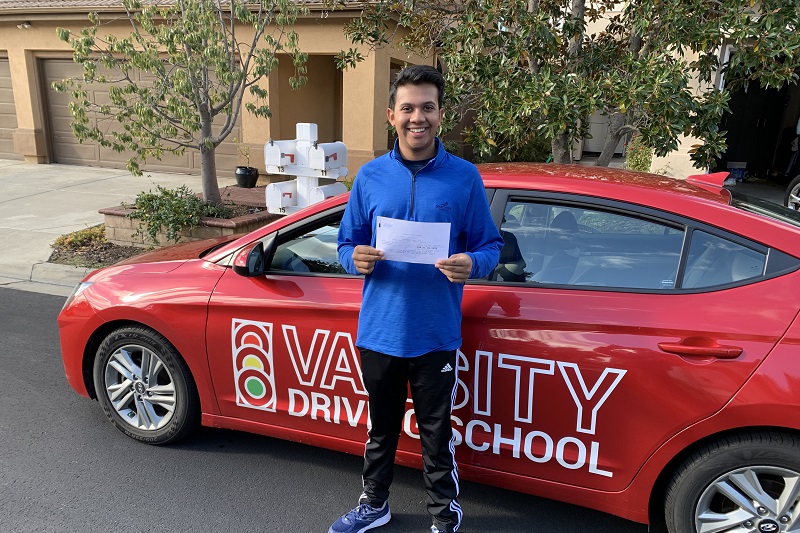 Behind the Wheel Training
Students will need to pass the written test and receive a learner's permit before they can start behind the wheel training. The DMV requires students to complete six hours of training with a certified professional, and the first session validates the learner's permit.
Varsity Driving School dividends those hours up into three sessions, each lasting two hours long. But defensive driving is what makes Varsity Driving School better than other options out there. Every student will get trained in defensive driving techniques, whereas other schools may charge more for defensive driving or not cover it at all.
The goal is to create a strong foundation for students to continue to grow safe driving habits.
Free Pick-Up and Drop-Off Service
Defensive driving is significant and helps make Varsity Driving School the best Segerstrom Fundamental High School driving school. However, there is more to Varsity Driving School than just defensive driving. Students will be able to take advantage of the free pick-up and drop-off service for training sessions.
Students can schedule their training sessions whenever they want during business hours and get picked up by a certified trainer from home, school, or even work. The certified trainer will start the training session immediately and drop the student off at home afterward.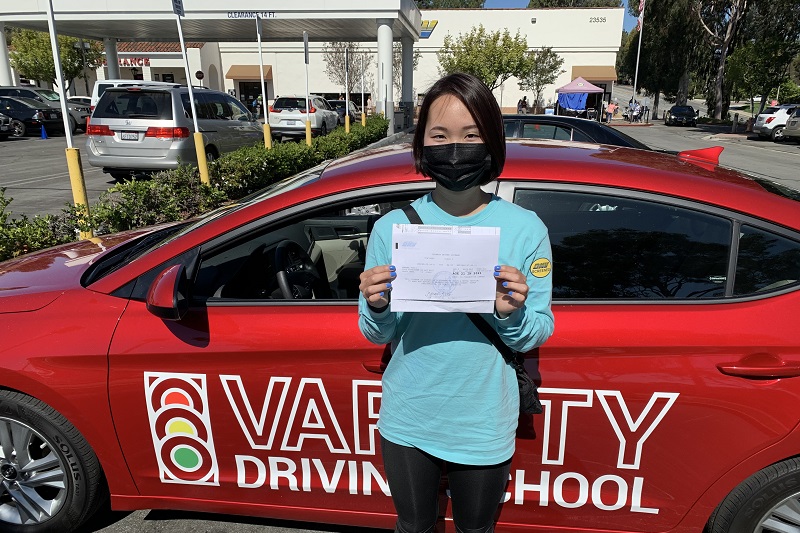 DMV Package
The DMV package turns Varsity Driving School into a DMV concierge for the student. Varsity Driving School will help the student gather all of the necessary DMV paperwork, make DMV appointments, and even take the student to the DMV for the final test.
Students can even use the training vehicle for the driving test, making things easier for everyone involved. However, the student benefits greatly as they will not need to stress about the DMV. Instead, students can focus on learning how to drive and become safe drivers.
These services are what helps makes Varsity Driving School the best Segerstrom Fundamental High School driving school.