The process of getting a drivers license in California is designed to be difficult. The goal is to ensure that safe drivers are rewarded with the privilege to drive and to verify you know driving laws in California. However, the process has been updated more than a few times. That means parents are left wondering if the process is the same as they went through, and students just want to know how to get your drivers license in Orange County California.
How to Get Your Drivers License in Orange County California | The Course
The first step is to take a drivers ed course. Every parent and student want to make sure they attend the best driving school in Orange County. Varsity Driving School is the best drivers ed in Orange County California. You can take the course online or in a classroom. You will get the same education no matter which option you choose. However, there are some key differences between the two course options.
Online driving school in Orange County with Varsity Driving School allows you to create your own schedule. You can create a username and password and log in or out as you please. You can start off from where you left off every time you return.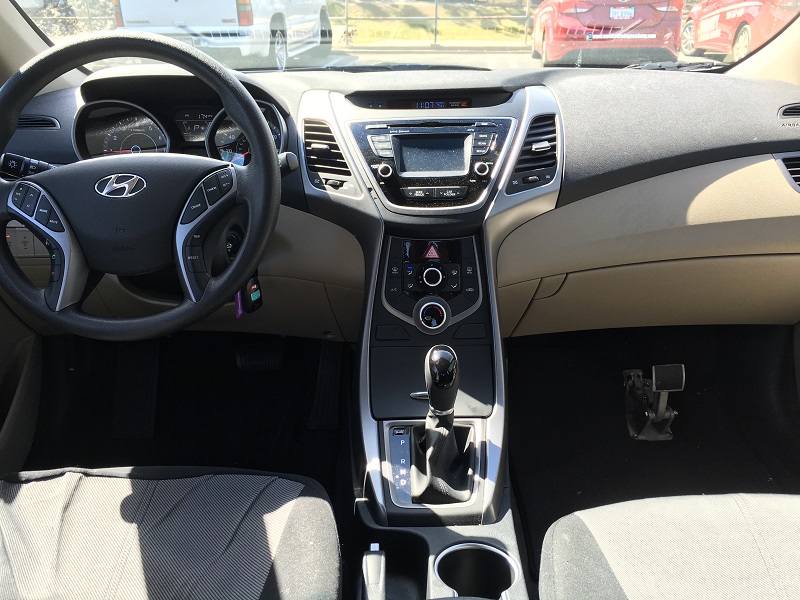 Some students find it better to learn in a classroom and that is a perfectly valid request. Varsity Driving School is ready to help students get the lessons they need in the way they need them.
Students can then take the written test at the DMV once the course has been completed. You will be given proof that you have completed the course and that will be your ticket to take the test. However, you should make an appointment for the written test at the DMV. DMV wait times are notoriously long and appointments can drastically shorten your wait times.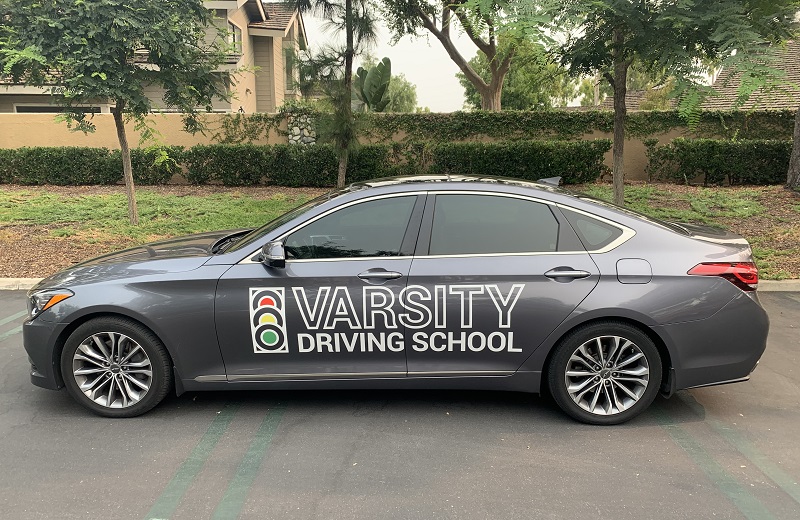 Behind the Wheel Training
Behind the wheel training is a pivotal step in learning how to get your drivers license in Orange County California. You will get the chance to practice everything you have learned in real world situations. Varsity Driving School aims to ensure that you have a safe learning environment. You will be able to ask questions without fearing judgement from other students.
In fact, you can even take advantage of a free pick-up and drop off service from Varsity Driving School. A certified trainer will pick you up in a training vehicle from work, school, or home. The training session will last 2 hours as the DMV requires 6 hours with a certified trainer. You will get dropped off back at home after the training session is complete.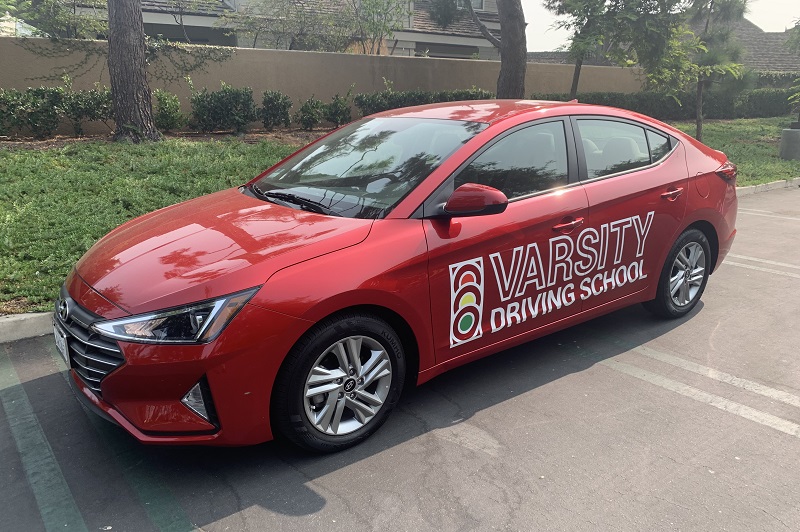 How to Get Your Drivers License in Orange County California | Driving Test
The driving test is the last step in learning how to get your drivers license in Orange County California. You must complete the above steps and obtain your certificate from Varsity Driving School after you have done so to move forward. This certificate lets the DMV know that you have completed driver's ed and behind the wheel training. You will need to bring your learner's permit, a passing certificate, as well as proof of registration and insurance for the vehicle you use to the DMV when you take you behind the wheel test.
You must also complete an application for a driver's license. The test consists of real world driving with the examiner in your vehicle. The examiner will issue you directions as you go, and you must prove that you can follow those directions while following driving laws and driving safely. Luckily, you will not have to wait long for the results. You will know if you passed or failed right when the test ends. You will get a temporary paper license to use while you wait for your physical license to arrive in the mail.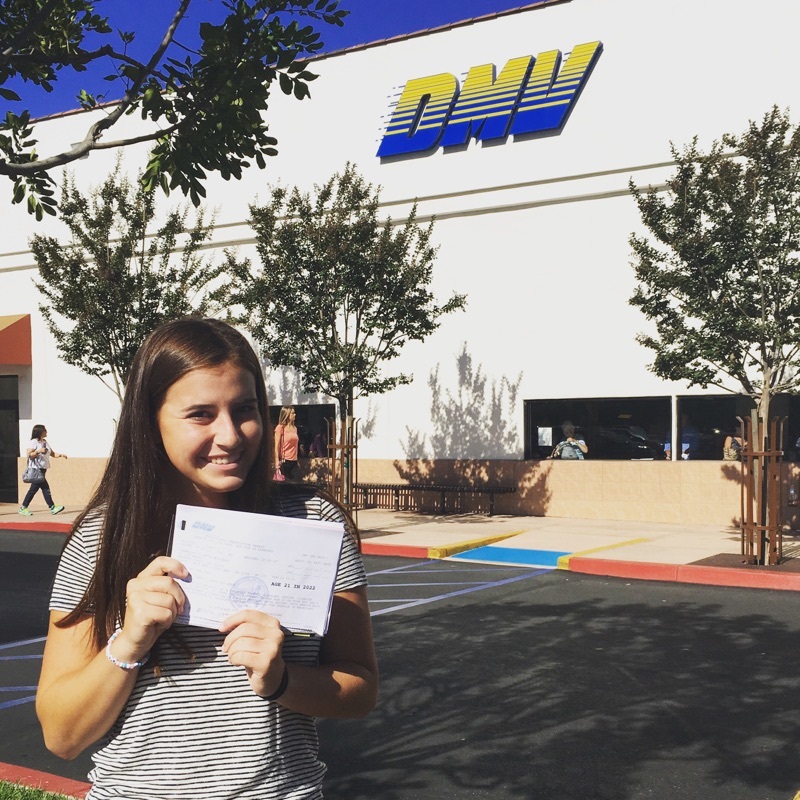 Varsity Driving School offers a DMV package which takes care of a lot of these things for you. This package allows Varsity Driving School to make appointments at the DMV on your behalf, provides you with all of the paperwork you will need to apply for your license, and you will even get picked up and taken to your final test at the DMV by your certified trainer. This means you will also use the training vehicle for your driving test which will come with all the necessary paperwork to take your test.
You can learn more about the services Varsity Driving School offers and then register for classes today. In fact, you can choose online learning and start the course today if you want.
List of DMV Requirements
Complete a driver's ed course
Apply for and pass a written test at the DMV
Complete 6 hours of behind the wheel training with a certified trainer to obtain a passing certificate
Complete 50 hours of driving practice at home with an adult over the age of 25 with a valid driver's license
Apply for and take a driving test at the DMV
Drive off into the sunset with your new license