There are different driving schools in Orange, California. But new drivers want the best, not just any school. Varsity Driving School is the best Orange driving school with the best behind the wheel training in Orange and Orange County.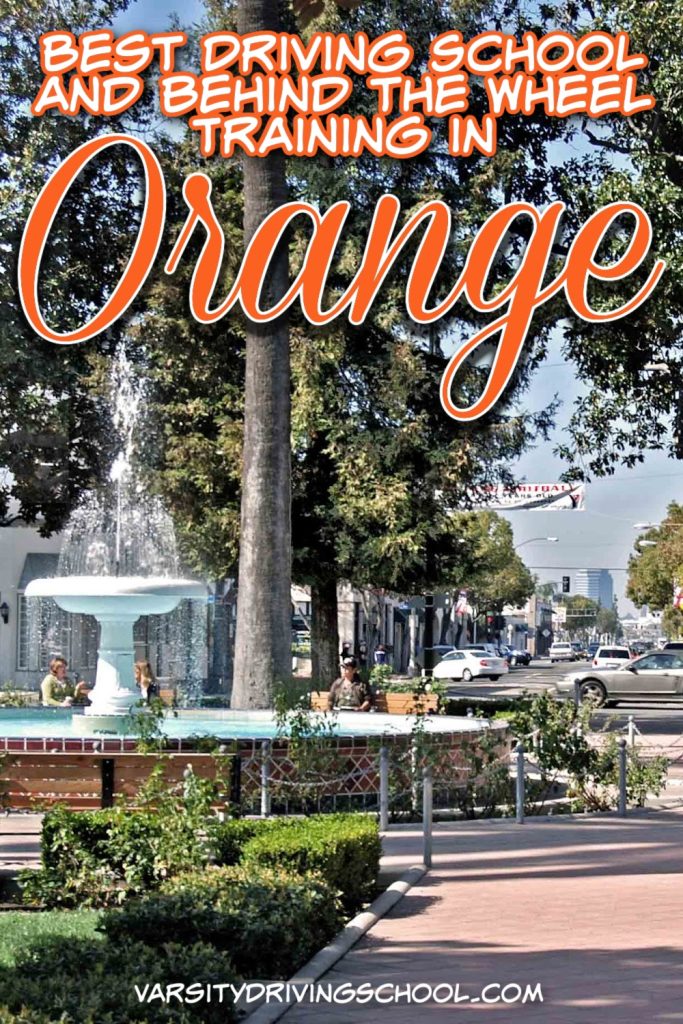 Best Orange Driving School
Students will learn more than just the basics at the best Orange driving school for new drivers, Varsity Driving School. Students will need to start with learning the basics in driving school. Varsity Drivin School gives students two options for this step. Students can either learn online or learn in person.
Online learning offers students the ability to create their own schedules and learn at their own pace. In-person learning gives students structure and ensures they get things done promptly. There are benefits to both options, which means students should pick the option that works best for them.
Both options will cover the basics, giving students the information they need to pass the written test. This information also prepares students to get behind the wheel for the first time. In fact, behind the wheel training is when things go past the average experience at Varisty Driving School.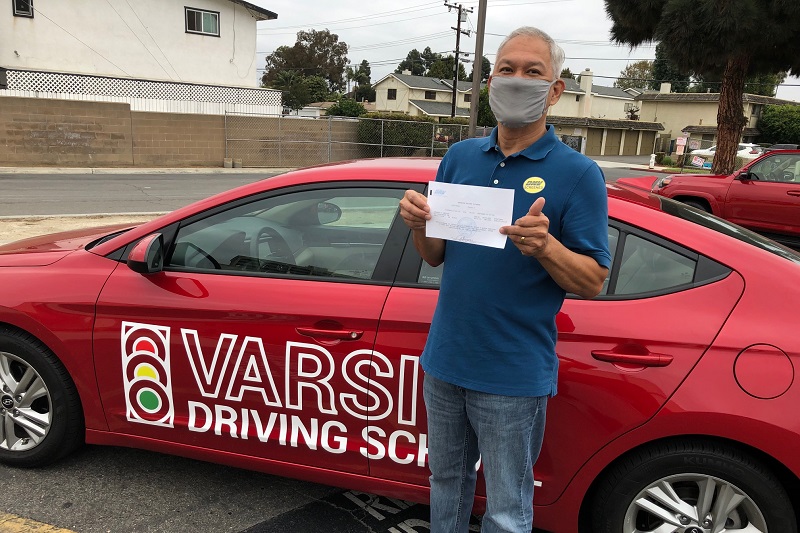 Orange Driving School Behind the Wheel Training
Behind the wheel training is where students will put their natural skills to the test. But this is also when certified trainers at Varsity Driving School get the chance to build a good foundation. The goal is to make sure students have the foundation they need in driving to avoid bad habits.
More to this step makes Varsity Driving School the best Orange driving school. Defensive driving is what is most important. Most driving schools either don't train students in defensive driving or charge extra for this service. Varsity Driving School believes that it is the safest driving technique around, and as such, it should be the standard.
Free Pick Up and Drop Off
Students want to be able to schedule their training sessions when it fits their schedules. However, they need to ensure that it aligns with a safe way to get to the training sessions. That means either getting a ride from a parent or following public transportation schedules.
Some schools may offer a pick-up service, but they may also charge for it. Varsity Driving School does not charge for a pick-up service. A certified trainer will pick up the student from school, home, or work and start the training session. Afterward, the certified trainer will drop the student off at home at no extra charge.
Students can schedule their training sessions and let the certified trainer know where they will be at that time.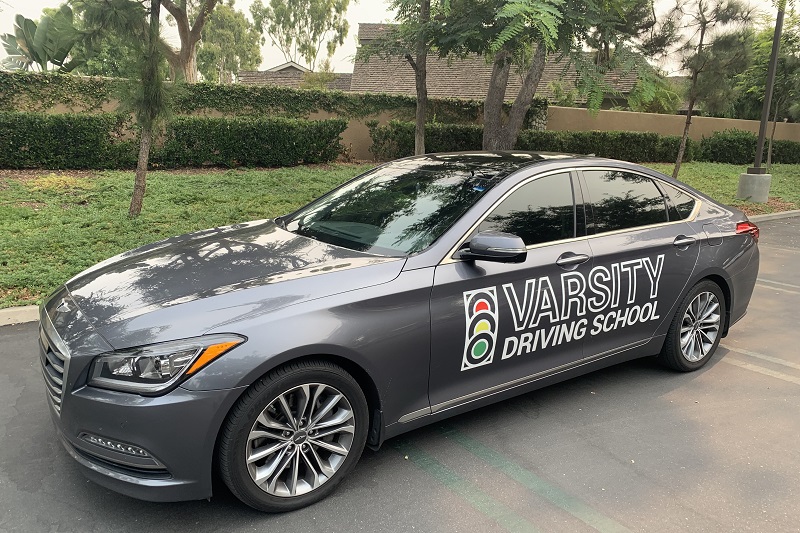 DMV Package
The best Orange driving school does have add-ons available as well. For example, students can add more training hours if they feel uncomfortable with their skills after the required 6 hours of training with a certified trainer. Another add-on is the DMV package.
Students can add the DMV package to their plans to turn Varisty Driving School into a DMV concierge. Varsity Driving School will help students gather paperwork, make DMV appointments, and even pick them up and take them to the final test at the DMV.
Students will also get to use the training vehicle for the driving test at the DMV. This is one way that Varsity Driving School goes above and beyond for its students.