Where can you attend high school in Huntington Beach? Where you live determines where you go to high school in most of California. However, there are still options even if you live in a specific school's range. Where can you attend high school in Huntington Beach? The answer is determined by the borders of a school's zone.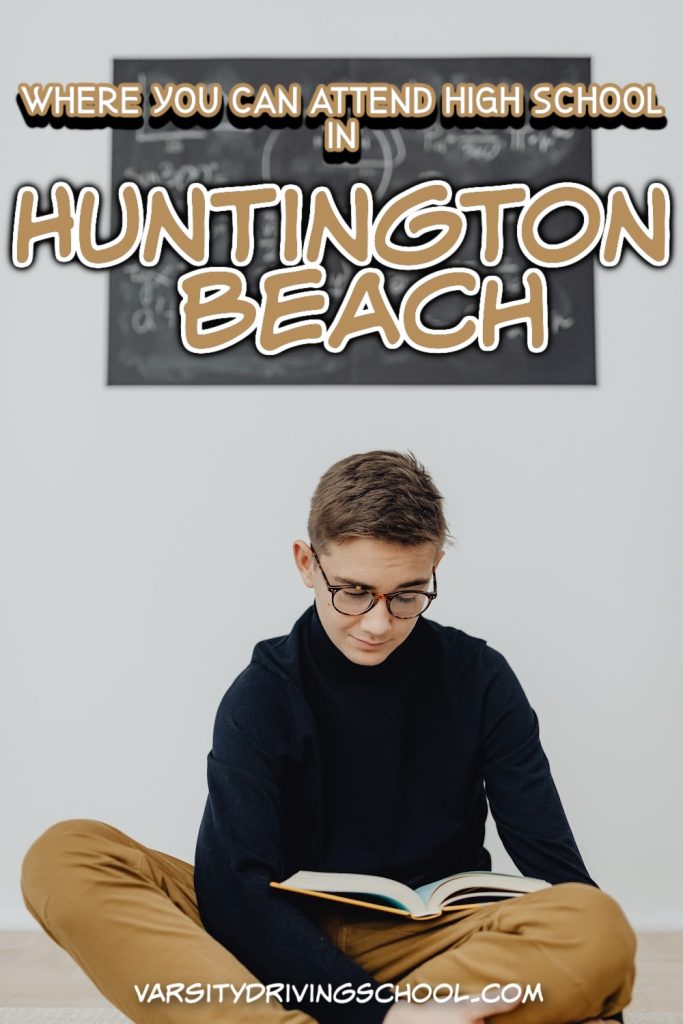 Coast High School
Coast High School is an alternative high school serving Huntington Beach. Alternate high schools don't operate in the same way as a standard high school. Students can use alternative high schools to get extra help or speed up the process.
The boundary of Coast High School is simple. All students who live in Huntington Beach can attend Coast High School. There are no boundaries other than the city limits.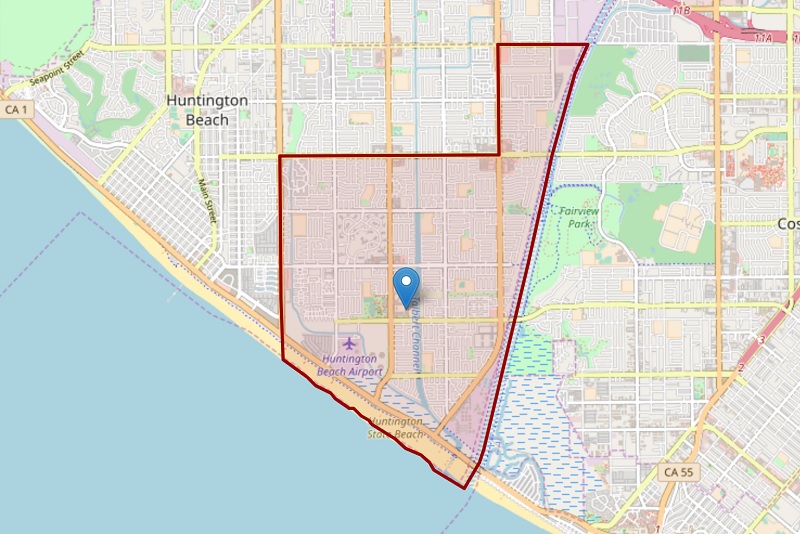 Where can you Attend High School in Huntington Beach | Edison High School
Schools operate within a specific boundary that the school district has set. Students who live within that boundary are expected to attend that high school. Some boundaries are complicated, and others are easy to follow. For example, Edison High School has a pretty clear boundary.
The western boundary follows along the coastline before jetting southeast, following along the Santa Ana River Trail until Garfield Avenue. The boundary then follows along Garfield Avenue until it gets to Brookhurst Street, then follows Brookhurst until Adams Avenue.
The border then goes down Adams Avenue until it hits Beach Boulevard, returning to the coast. This creates a distorted square, and if you live within that square, Edison High School is your option.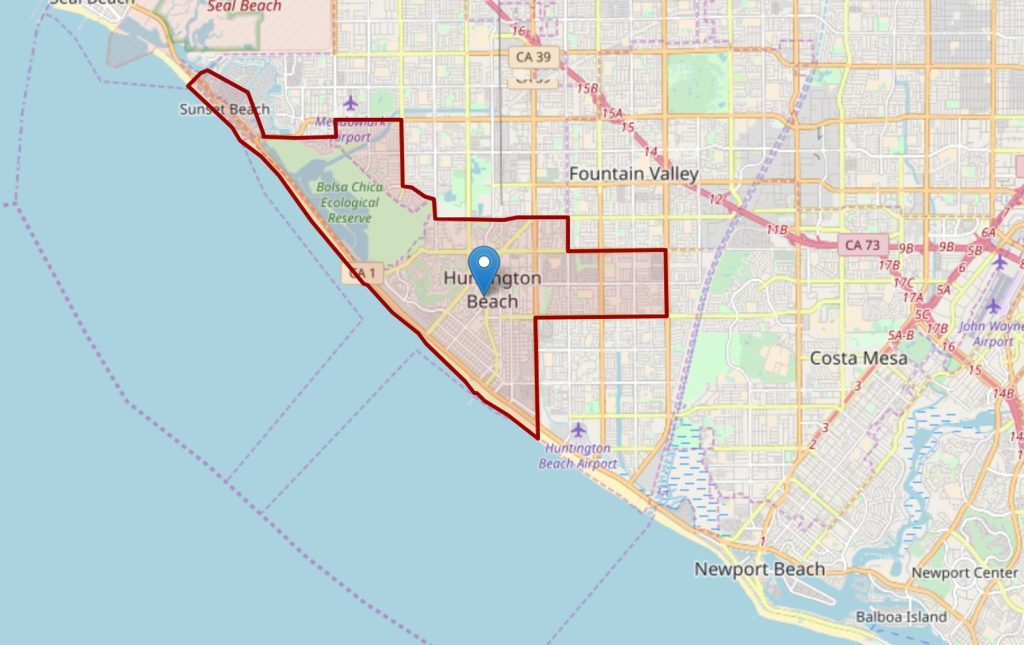 Huntington Beach High School
Edison High School had an easy boundary to follow. Huntington Beach High School is the exact opposite. Where can you attend high school in Huntington Beach? Huntington Beach High School might be the answer. Unfortunately, the boundary is so complicated that describing it won't paint a clear enough picture.
The picture above shows the boundary in a much easier way to understand. However, it gets more complicated because Edison High School and Huntington Beach High School share some space. The two boundaries overlap between Beach Boulevard and Brookhurst Street. Students who live within that overlap can attend either high school.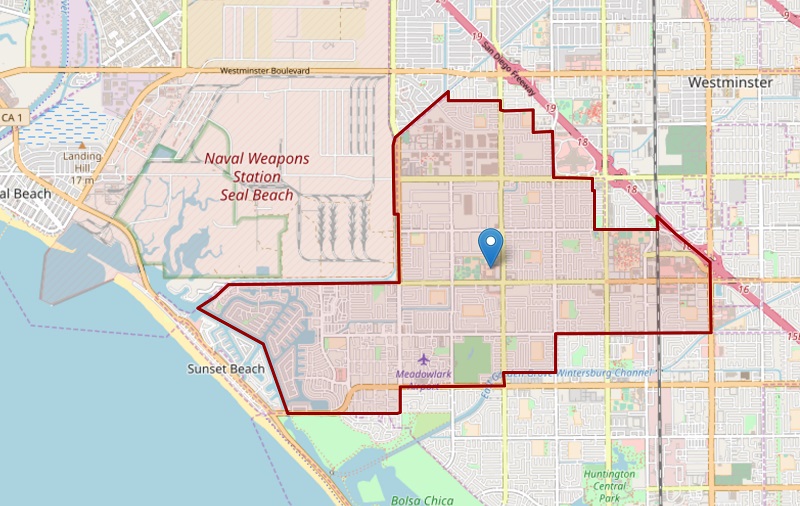 Marina High School
You will like the Marina High School boundary a lot if you like jigsaw puzzles. This boundary is one of the more complicated ones you will find in California. The western boundary follows the Naval Weapons Station Seal Beach. However, the eastern side jigsaws along the 405 highway with a few cuts here and there.
Luckily, there are no overlaps for this boundary, so if you live within the boundary in the picture above, then you will attend Marina High School. There are some close calls with the Huntington Beach High School boundary and the Ocean View High School boundary as well. Students living on borders can often choose where they want to attend.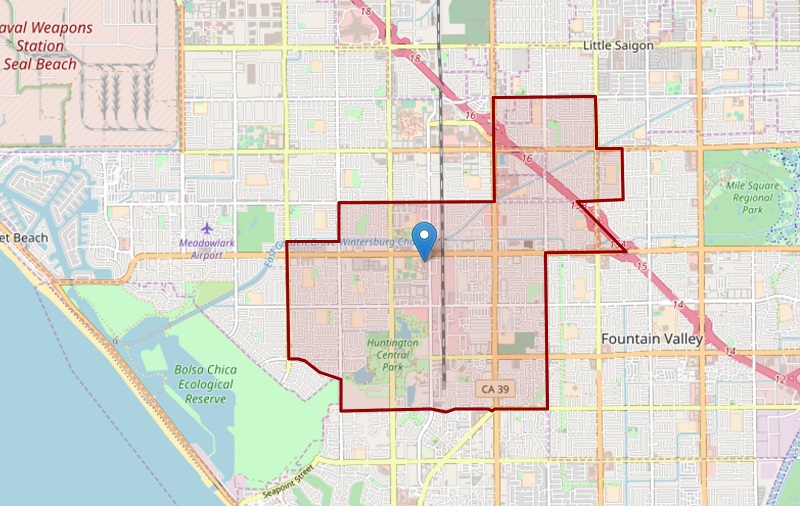 Ocean View High School
Where can you attend high school in Huntington Beach? The answer is Ocean View High School if you live within its boundaries. The boundary overlaps with Marina High School but not in any place where students would have options. The boundary is more straightforward than others we've seen.
There are more turns here, and there are not as many zig zags. You can see the boundary and the areas Ocean View High School serves.