The best Estancia High School driving school is Varsity Driving School. Students will learn how to drive safely and defensively. The goal is to ensure each student learns what they need to remain as safe as possible while driving and pass their tests at the DMV.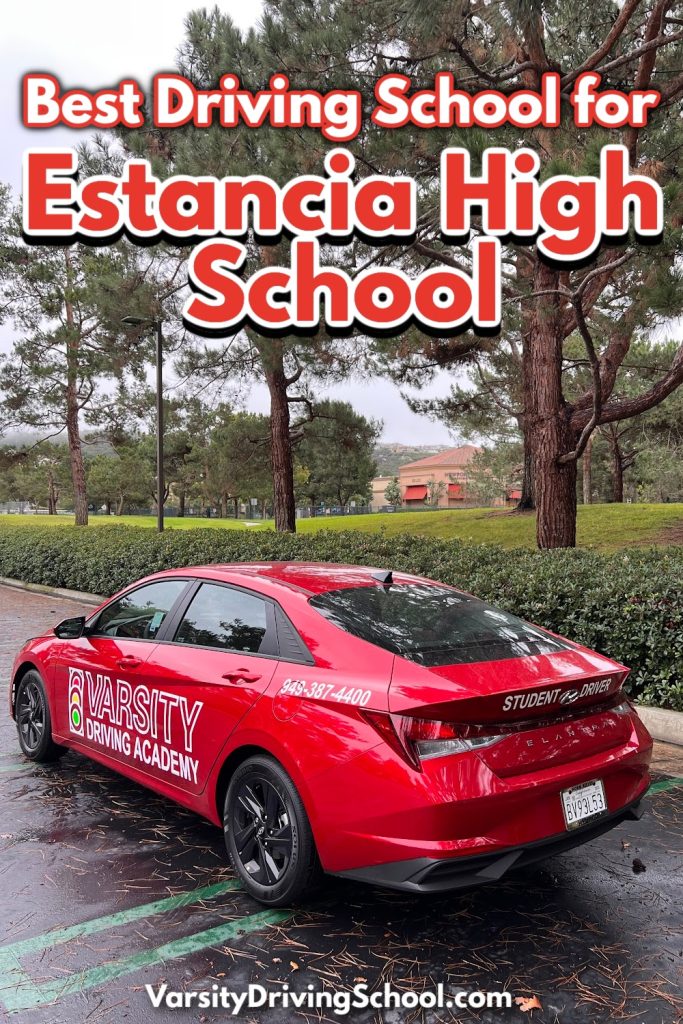 Best Estancia High School Driving School
Varsity Driving School is the best Estancia High School driving school where students have options that can lead to success. Varsity Driving School gives students plenty of options, some included, and some can be added to their plans.
These options aim to make driving school easier for students and their parents or guardians. The options come into play when you learn what the DMV requires of teens for them to get a license. Teens must attend a driving school, pass a written test at the DMV, and practice driving with a certified trainer and their parents or guardians.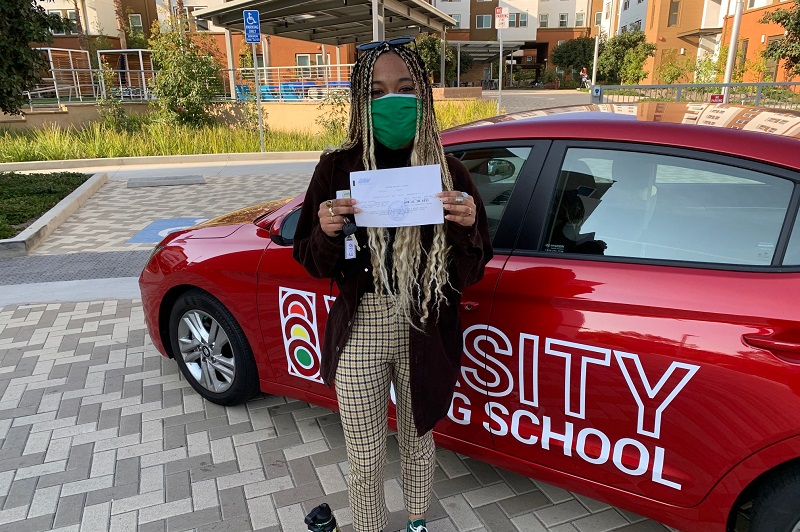 They can apply for their driving test at the DMV after having their learner's permit for at least 6 months and completing driver training with a certified trainer. That's it, the process sounds like a breeze, and that's because it can be, so long as the teens stay focused.
Varsity Driving School offers helpful options for each step along the way.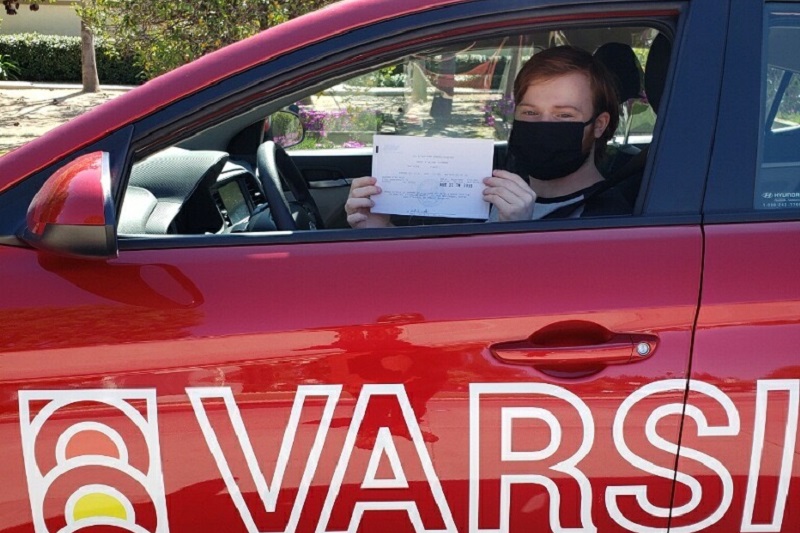 Driving School for Estancia High School
The first set of options teens get is for the basic level of driving school. Students can choose online learning for more freedom or classroom learning for more structure. Giving students the freedom to learn on their own time also means giving students the opportunity to learn at their own pace.
This ensures that they completely understand what they are learning. Classroom learning offers students more structure if they need it. That structure helps complete the course in a shorter time and with a certified trainer that can answer questions on the spot.
Behind the wheel training is the next step. Varsity Driving School is the best Estancia High School driving school, thanks to defensive driver training. Some schools charge extra for defensive driver training, and others don't teach it.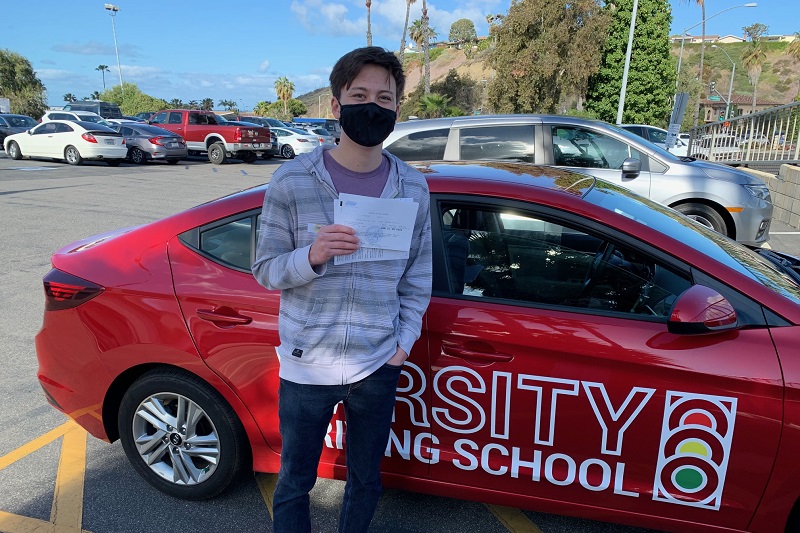 Free Pick-Up and Drop-Off
Another service Varsity Driving School includes for all students is a free pick-up and drop-off service. This service makes scheduling behind the wheel training easier for teens and their parents or guardians. Students can plan their training sessions whenever they have free time; no need to rely on someone else to get a ride to the lesson.
Instead, a certified trainer will pick up the student from home, school, or even work if necessary. The session will start as soon as the student is picked up, and the trainer will drop the student off at home afterward. This makes scheduling easier but also makes completing the training sessions easier.
Teens need to schedule their first training session as soon as possible after receiving their learner's permit. In fact, the learner's permit is not considered valid until a certified trainer has signed it.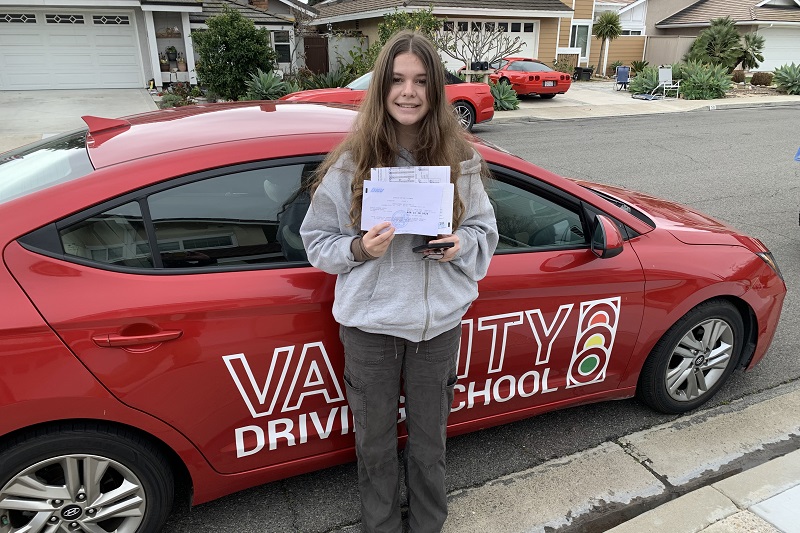 DMV Package
Another service that makes Varsity Driving School the best Estancia High School driving school is the DMV package. The DMV package is an add-on package that gives teens the freedom to focus on becoming safe drivers. The DMV commonly gets in the way of students' learning abilities.
But the DMV package means students will only deal with the DMV when necessary. Varsity Driving School will take care of the leg work at the DMV on behalf of the student. Teens won't have to worry about finding the proper paperwork, scheduling appointments, waiting on hold for hours, or anything else.
Varsity Driving School will take care of all of it for the student. Students can even use the training vehicle for the driving test at the DMV. Register for classes today and get started at the best Estancia High School driving school, Varsity Driving School.