The best Aliso Niguel High School drivers ed is Varsity Driving School. Students will learn the basics of driving while also learning how to pass their driving tests. But the ultimate goal is to train students in defensive driving, which is the safest driving technique around.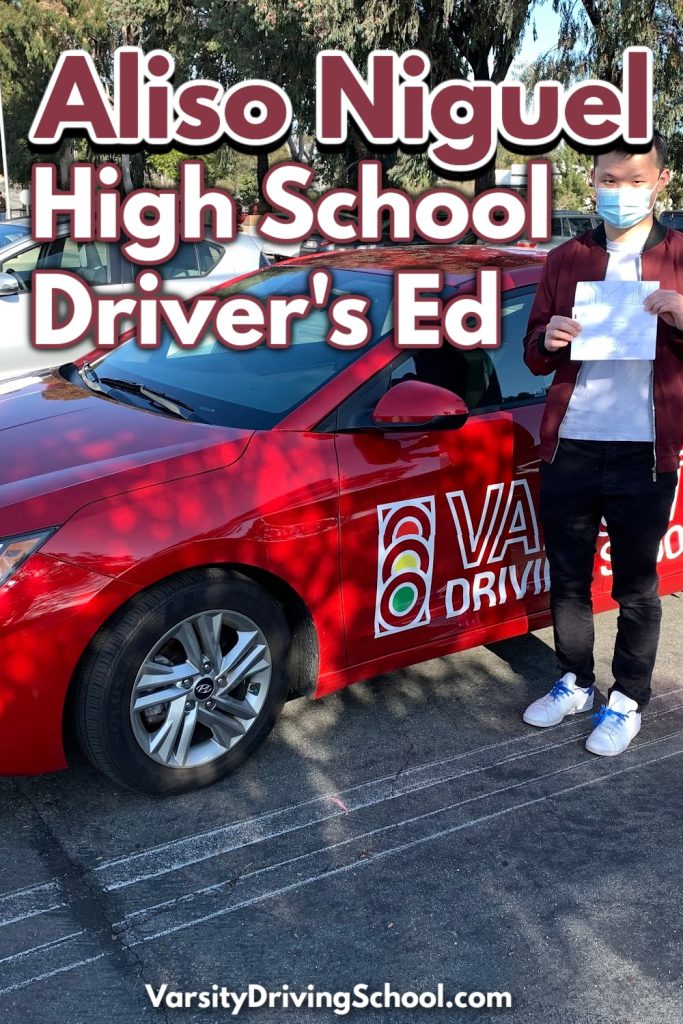 Best Aliso Niguel High School Drivers Ed | Online Learning
Varsity Driving School is the best Aliso Niguel High School drivers ed where students learn how to drive defensively and safely. Varsity Driving School gives students the option to learn online. Online learning is a way for students to add driving school into their already busy schedules with ease.
They can create their own schedule, complete as many lessons as they want in one sitting, and learn at their own pace. Pacing is very important; students all learn at their own pace. Classroom learning forces students to learn at the pace of the combined class. But students learning online can create their own pace and really absorb the information.
The information they learn during the first step is covered on the written test at the DMV. Those lessons cover the basics of driving, driving laws, and specific scenarios that are common. Students who pass the written test will then move on to the next stage of the process, behind the wheel training.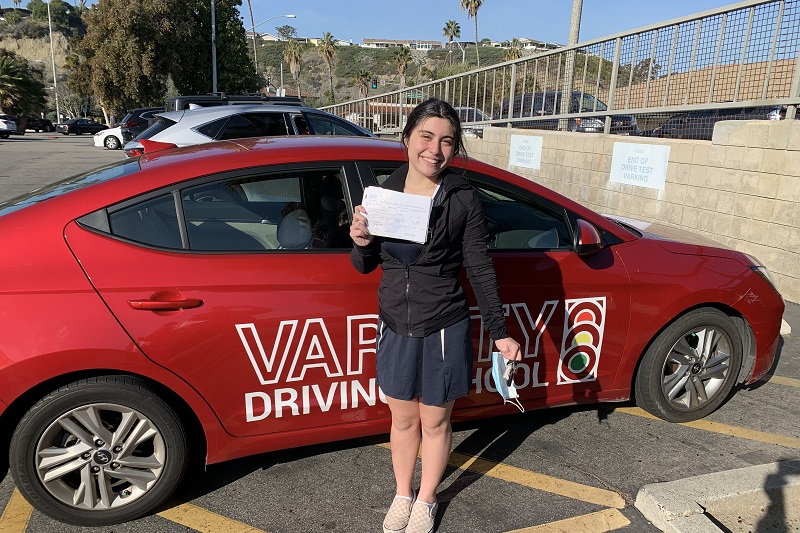 Behind the Wheel Training
Students will receive a learner's permit when they pass the written test at the DMV. The permit only becomes valid after the first training session with a certified trainer. Students are required to complete six hours of training which Varsity Driving School divides into three sessions.
The sessions are one-on-one which creates a safer environment in which students can learn. They also feel more confident asking questions when they don't need to worry about peers in the car. But Varsity Driving School is the best Aliso Niguel High School drivers ed. Students will also learn defensive driving during this stage.
Some schools skip defensive driving, and others charge more for it. However, Varsity Driving School includes it for every student since it is the safest driving technique around.
Free Pick-Up and Drop-Off Service
Varsity Driving School aims to make the process as easy as possible. However, some steps require a little more than others. Behind the wheel training is the most important stage of driving school. This is when students get to actually control a vehicle in as safe an environment as possible.
But getting to each session means finding a ride; students aren't quite licensed yet. Luckily, Varsity Driving School provides every single student registered for classes with a free pick-up and drop-off service. A certified trainer will pick up the student in a training vehicle from home, school, or work and start training immediately.
Afterward, the certified trainer will drop the student off at home. This makes scheduling training sessions easier for the students and their parents/guardians.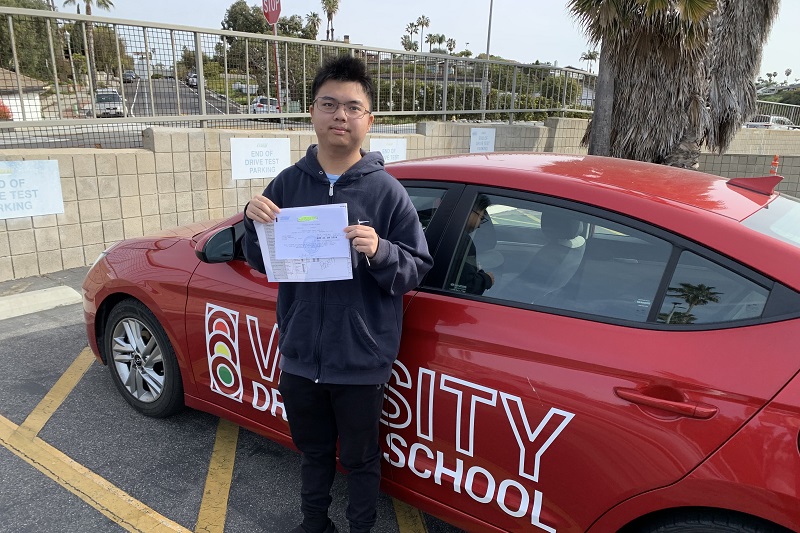 DMV Package
The free pick-up and drop-off service is a simple way to make life easier for students and their families. But that service is just one example of how Varsity Driving School helps students succeed. The DMV package is another service; however, this is an add-on service. Students who add the DMV package to their plan will get a DMV concierge service.
Varsity Driving School will gather DMV paperwork for them, make DMV appointments, and even take them to the driving test at the DMV. In fact, students with the DMV package can use the training vehicle for their driving test at the DMV. This service is an add-on that helps remove a lot of the stress from the process, allowing students to focus on becoming safe drivers.