The DMV has set requirements that students must meet to get a driver's license in California. The best Santiago High School driving school is one that is willing to help students through each step to aid with success. That driving school is Varsity Driving School, where students will learn defensive driving.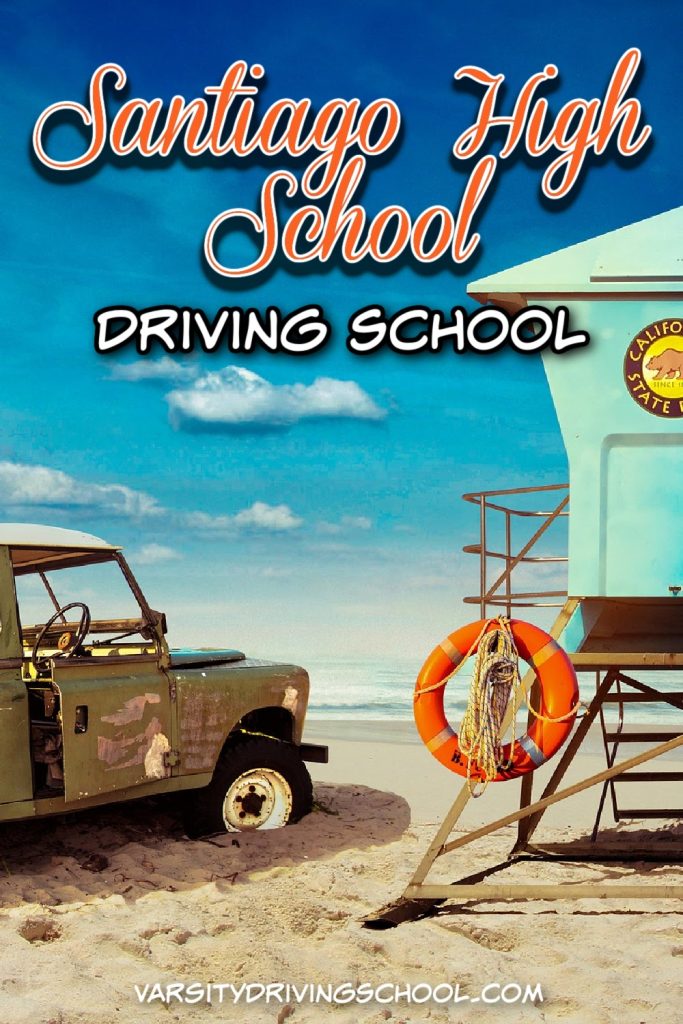 Santiago High School Driving School Online
The best Santiago High School driving school is Varsity Driving School, where safety is the priority and success is the goal. Online learning makes driving school easier in many ways. But there are also benefits to online learning as well. Students will not need to find a ride to class since they can log in from anywhere, they have access to the internet. That freedom allows students to create their own schedules as well as learn at the pace that is most comfortable for them. Pacing is the key to the entire learning process. Online lessons will not remove any information that would be taught in a classroom. Instead, the lessons are just available online. The goal is to ensure all students are set up for success with the written test at the DMV.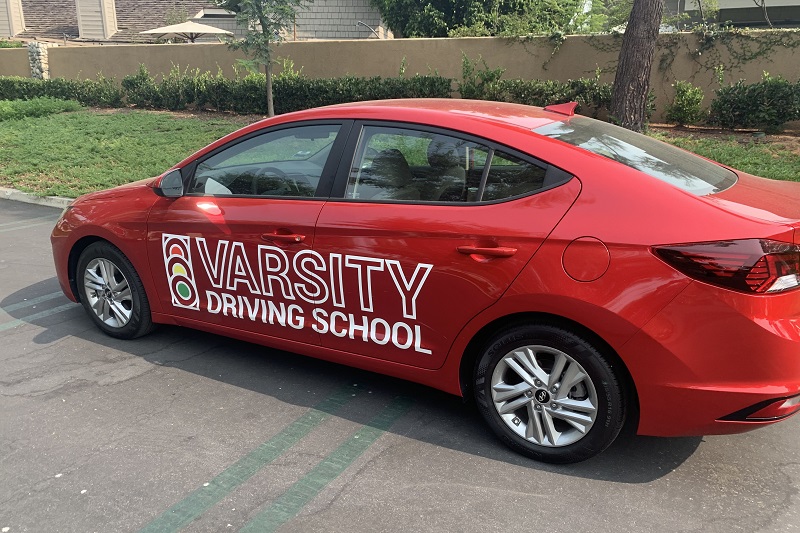 Behind the Wheel Training
Students will need to pass the written test at the DMV to move onto behind the wheel training. The DMV also requires students to get their learner's permit signed by a certified trainer during the first training session. That signature validates the learner's permit and allows students to drive with adults over the age of 25. Students must complete 6 hours of training with a certified trainer as well. Varsity Driving School divides those hours up into three sessions, each lasting 2-hours. Trainers will use this time to teach students defensive driving techniques as well as build a foundation on which students can grow safe driving habits.
Free Pick-Up and Drop Off
The best Santiago High School driving school does whatever they can to help the student learn how to drive safely and confidently. Varsity Driving School offers a free pick-up and drop off service for all its students. A certified trainer will pick up the student from home, school, or work and start the training session immediately. Afterward, the trainer will drop the student off at home. This allows students to schedule training sessions whenever they have free time instead of waiting for a parent or guardian for a ride.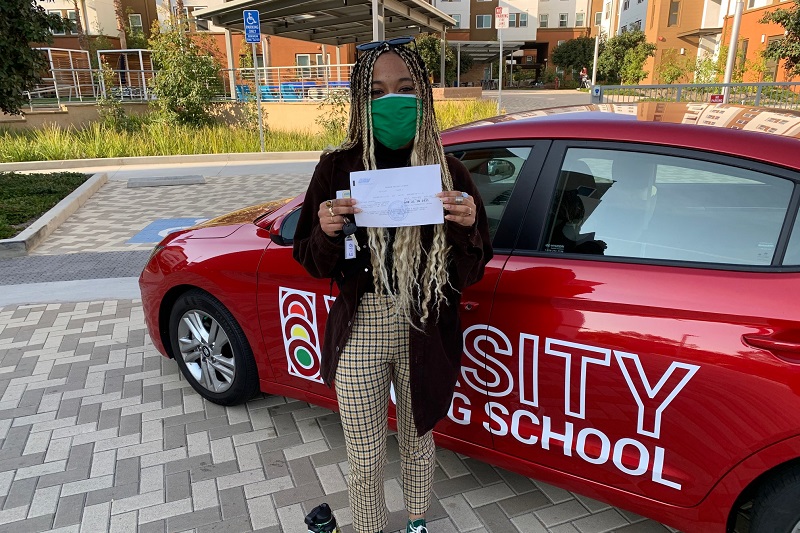 DMV Package
The DMV package is another way that Varsity Driving School goes above and beyond for students. This package is an add-on package. However, students who add the DMV package will have access to more help with the DMV. Varsity Driving School will help the student make appointments, gather paperwork, and even pick them up and take them to the final exam at the DMV. Students will even get to use the training vehicle for the final exam. The goal is to remove as much stress from the process as possible. Removing stress allows students to focus on studying how to drive safely and follow the laws.