Behind the wheel training may be the most crucial step. Varsity Driving School can help as the best Huntington Beach driving school. Huntington Beach driving school allows students to learn how to drive on their own time but also provides the best behind the wheel training.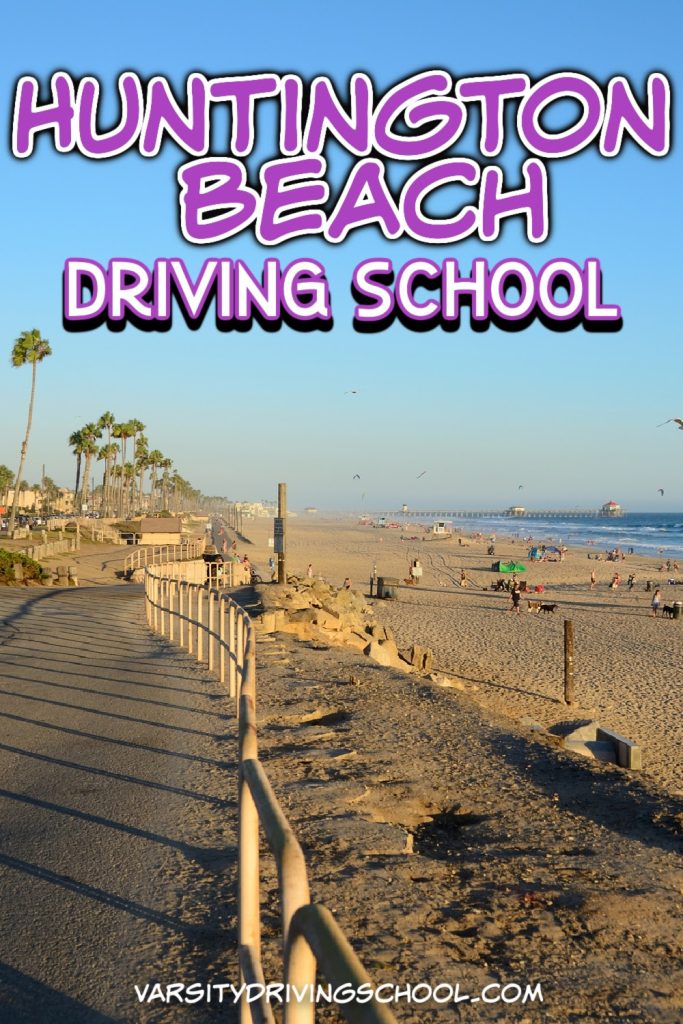 You must complete many steps to get a driver's license in California. You must attend a driving school, pass a written test, complete behind the wheel training, get a certificate of completion, take a driving test, and then you can drive off into the sunset. Each step is essential and has a purpose.
Huntington Beach Driving School | Behind the Wheel Training Requirements
Behind the wheel training seems straightforward. However, you need to meet a set of requirements that the DMV has set. These requirements are to ensure that you have learned everything you need to be a safe driver. This is your chance to practice everything you have learned in driver's ed.
But this is also an opportunity to start developing safe driving habits. In fact, certified trainers can help stop unsafe practices from forming. But the first thing to do is to know and complete the requirements set by the DMV. Those requirements are as follows:
6 hours of training with a certified trainer
50 hours of practice at home with a licensed driver over the age of 25
10 hours of nighttime driving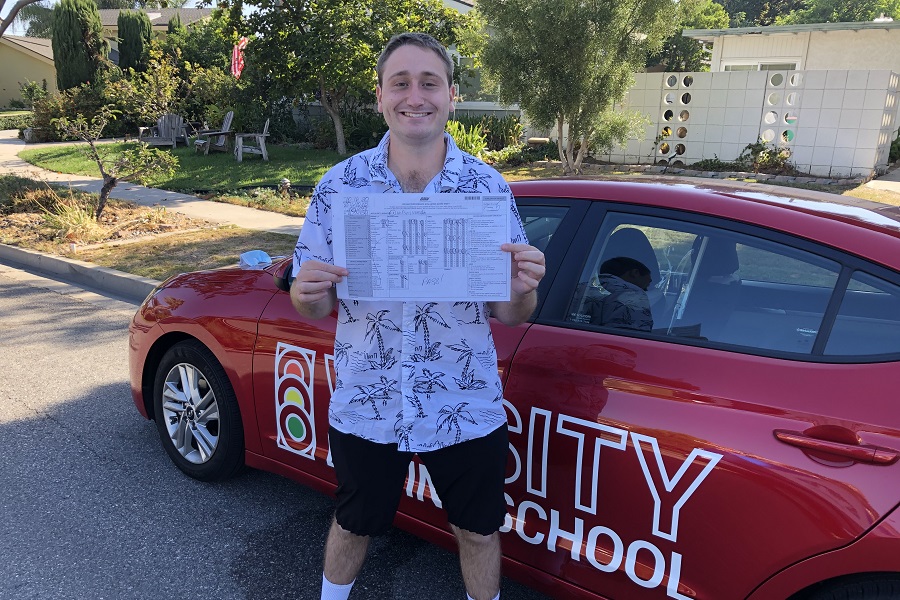 The Sessions
A few things set Varsity Driving School apart from other driving schools. In fact, this might make Varsity Driving School the best Huntington Beach driving school. You will be alone in a training vehicle with a certified trainer. It is important that you feel safe and comfortable while training.
But it is even more critical that you feel safe enough to ask questions without fearing being judged by peers. Each session is 2 hours long for a total of 3 sessions. The first session will validate your learner's permit, so scheduling it as soon as possible after you pass your written test is important.
You will practice in real-world environments, in a top safety-rated vehicle, and with a certified trainer.
Why Choose Varsity Driving School
Varsity Driving School is the best Huntington Beach driving school. You have options like online learning, free pick-up, and drop-off services, and so much more. However, the goal is not to make learning so easy that you do not learn at all. In fact, the goal is to make it easier to learn but also to learn the things you need to learn.
Your success is the most important thing. The success in learning how to drive, getting a permit, passing the tests, getting a license, and being a safe driver.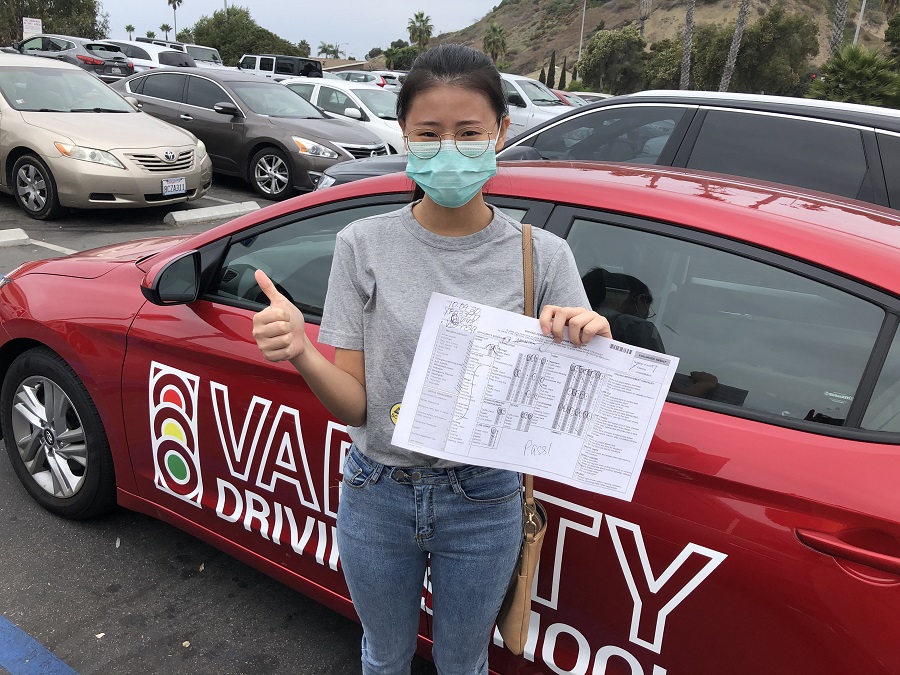 Varsity Driving School Free Pick-Up and Drop-Off Service
The most significant issue people face when learning how to drive is scheduling. Students must rely on parents or guardians to get to and from lessons, tests, and more. That means a student's schedule must line up with the person who will be driving them around.
That is why Varsity Driving School offers a free pick-up and drop-off service. A certified trainer will pick you up from home, work, or school, start the training session, and then drop you off at home. That makes scheduling easier for everyone and helps ensure you can complete the sessions promptly.