The best Tustin High School drivers ed can be found at Varsity Driving School. Students will learn everything they need to pass the tests at the DMV. However, learning just the basics isn't what makes Varsity Driving School the best driving school in Tustin.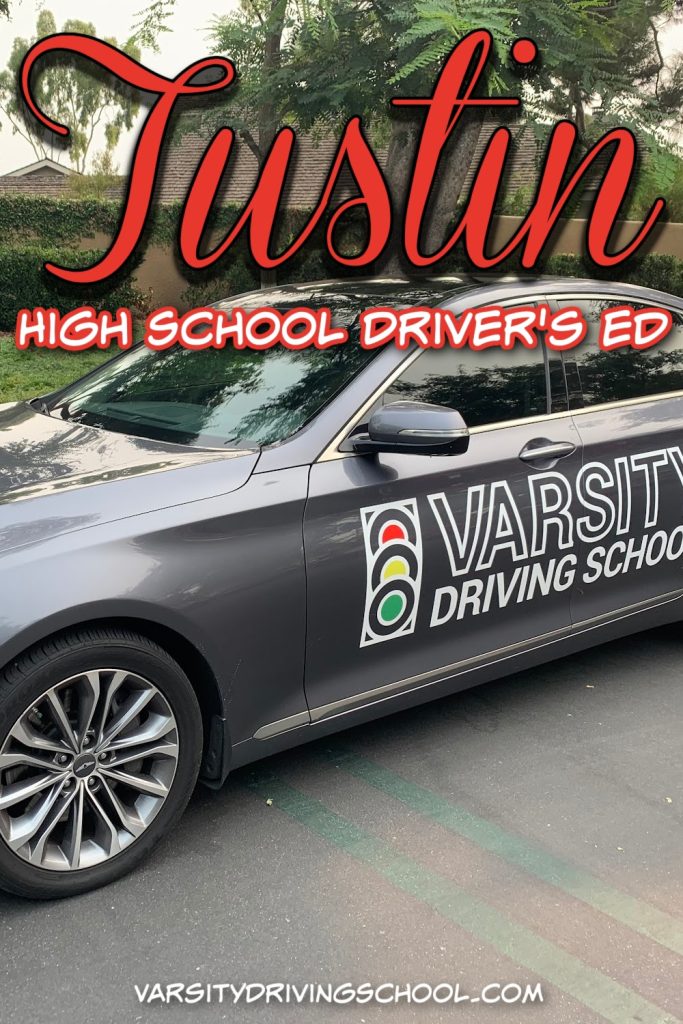 Best Tustin High School Drivers Ed
Students can discover what makes Varsity Driving School the best place for Tustin High School drivers ed and then register for classes today! Varsity Driving School offers students different options that make the learning process easier.
For example, the first choice students can make is online learning or classroom learning. Online learning allows students to log in and complete lessons at their own pace. This is great for students who can create their own structure and follow their plan on their own.
Classroom learning allows students to receive more structure from a schedule. Both options are fantastic, and they cover the same information. Students and parents should discuss the options to figure out what works best for them. Students have become familiar with learning online, which makes this option great for students who need to create their own schedules.
Classroom learning adds the benefit of being able to ask questions immediately. Even if one of the students doesn't think of the right questions to ask, other students will.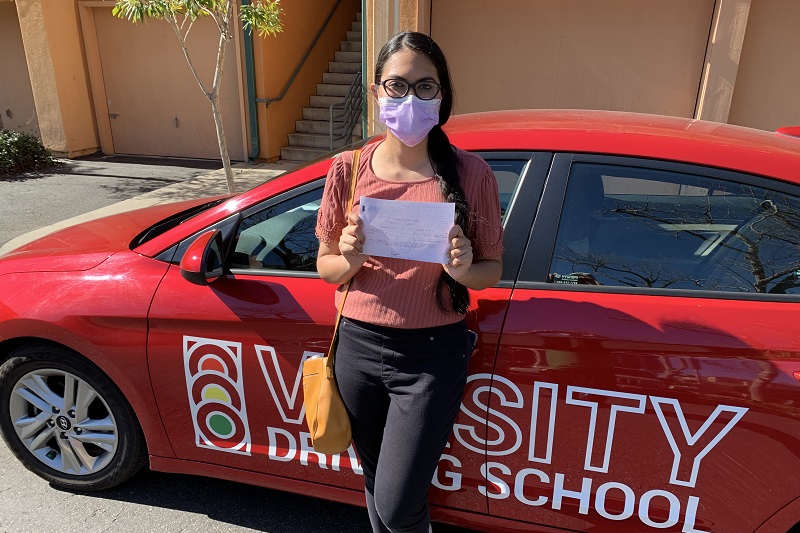 Tustin High School Behind the Wheel Training
Students will need to pass the written test at the DMV before they can move onto behind the wheel training. In fact, the first session completes two tasks for the student. The first task is validating the learner's permit; a certified trainer must sign the permit in order for it to become valid.
The second is starting behind the training! This step is where Varsity Driving School really shines as the best Tustin High School drivers ed. Students will learn the basics of operating a vehicle. However, Varsity Driving School will also train students in defensive driving.
Defensive driving is considered to be the safest driving technique around. Other driving schools charge extra for defensive driving lessons, and other schools don't use defensive driving at all. Varsity Driving School includes it at no extra cost for every student.
Free Pick-Up and Drop-Off Service
Varsity Driving School aims to be the best Tustin High School drivers ed in as many ways as possible. One of those ways is including a free pick-up and drop-off service for every student at no extra cost. Students will need to complete three training sessions before they can move on to the final test at the DMV.
However, scheduling those sessions might be difficult for some students and families because of transportation. Luckily, Varsity Driving School makes it easier by sending a certified trainer directly to you at home, school, or even at work.
The trainer will pick up the student, start the training session, and drop them off at home afterward. The goal is to make things as easy as possible for everyone involved; including parents or guardians.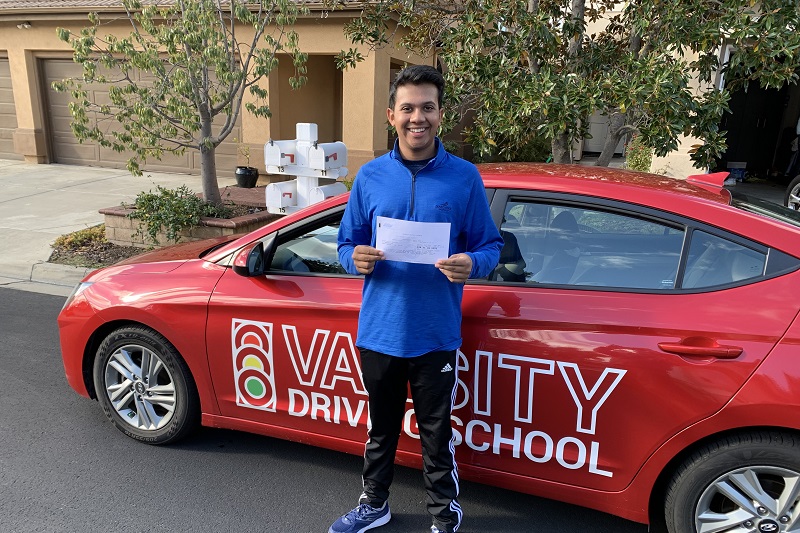 DMV Package
Varsity Driving School includes many different services to students that come with the base package. However, the DMV package is an add-on service that allows Varsity Driving School to go above and beyond. Varsity Driving School will gather paperwork, schedule appointments, and even serve as a ride to the DMV for the final test.
In fact, students can use the training vehicle for the driving test at the DMV. This package makes the entire process easier for students and parents or guardians.