There are a few steps teens must complete before they can receive a driver's license in Tustin. The first step is to attend driver's ed; then they must pass a written test at the DMV. The next step is the most important step, behind the wheel training. Tustin behind the wheel training is a very important step, and choosing Varsity Driving School will help make it a successful venture.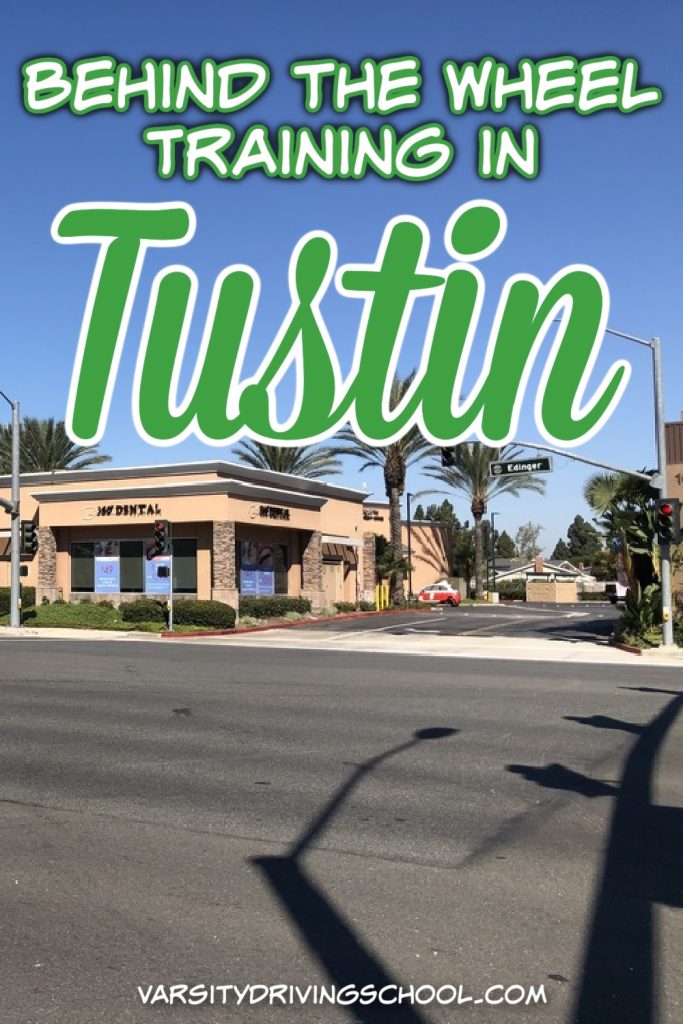 Tustin Behind the Wheel Training | DMV Requirements
The best Tustin behind the wheel training can be found at Varsity Driving School, where students will learn defensive driving. The DMV requires teens to complete a few steps before getting a driver's license. But each step has its own steps that must be completed.
For example, students must complete a total of 6 hours of training with a certified trainer. Varsity Driving School divides those hours into three sessions, each lasting 2 hours long. Students must also complete a total of 50 hours of driving with a parent or guardian who has a driver's license already.
This step encompasses all behind the wheel training. However, there is more to it than just clocking in the hours required by the DMV.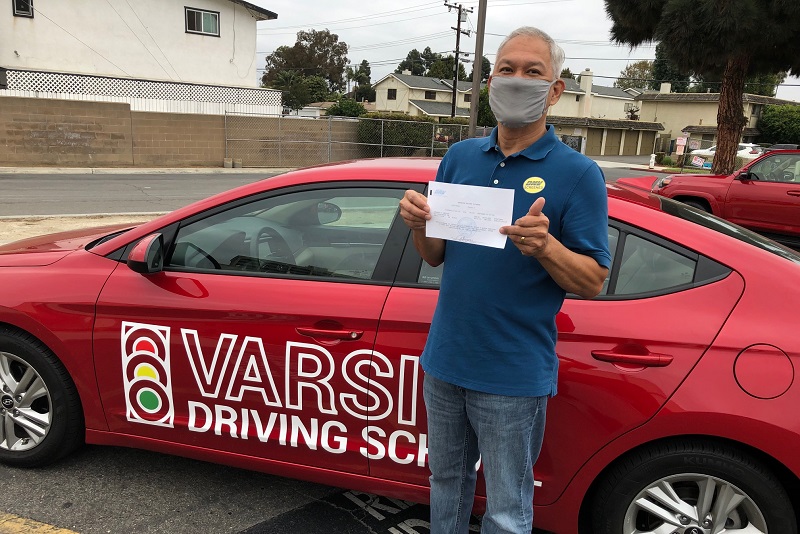 Training Sessions
Varsity Driving School wants to ensure Tustin behind the wheel training goes smoothly for each student. The student and the certified trainer will be alone in the car during each session as part of that effort. The goal is to create an environment in which the student feels comfortable asking questions.
Some teens tend to shy away from asking the questions they have in front of their peers. This could be due to fear of judgment. But removing the other peers from the car eliminates that possibility.
Training Vehicle
Safety is the top priority, with the second being student success. Varsity Driving School hand picks each car that is turned into a training vehicle. In fact, each training vehicle has top safety ratings and is equipped with an extra brake pedal. That brake pedal allows the certified trainer to stop the vehicle if needed to prevent an accident.
The vehicles also make it obvious that the driver may be someone in training. The goal is to let everyone know that this car needs to be watched more carefully than others on the road.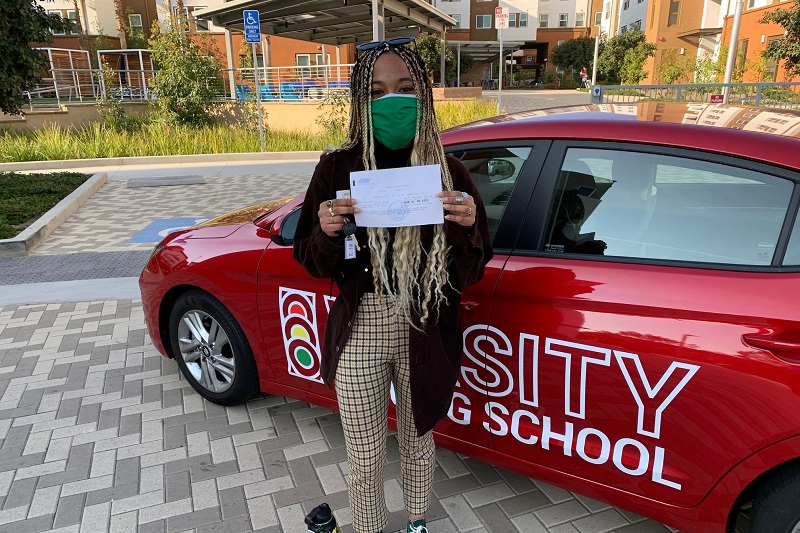 Free Pick-Up and Drop Off
Lastly, Varsity Driving School wants to give students an easier time when scheduling training sessions. One major issue is finding a safe ride to and from each session. Teens are still in the process of getting a driver's license which means they still need to rely on a parent or guardian for these things.
Unfortunately, students need to align their schedules with a parent's so that they can have a ride to each session. However, Varsity Driving School makes that easier by offering each student free pick-up and drop-off services. A certified trainer will pick up the student from home, school, or work and start the training session immediately.
Afterward, the trainer will drop the student off at home. It's that easy and free.