The best Hillview High School driving school is Varsity Driving School. Students will learn more than just the basics of driving. They will be prepared to become safe, defensive drivers and how to pass the driving test.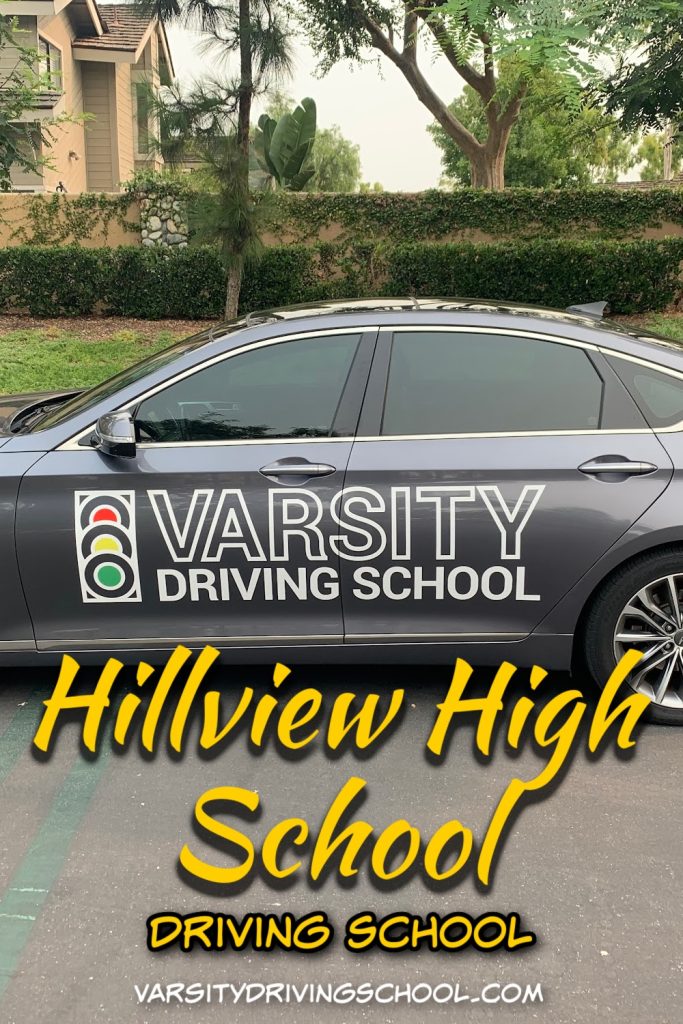 Best Hillview High School Driving School | Online Learning
Varsity Driving School is the best Hillview High School driving school where teens learn to drive defensively and pass their driving test. The first step to getting a driver's license in California for teens is to complete driving school. Driving school is where students will learn the basics of driving, including basic maneuvers and traffic laws.
Varsity Driving School offers students the opportunity to complete this step online. Online learning gives students more freedom throughout the process. However, that freedom does come with a bit of responsibility. Students can make their own schedules, end sessions when they want, and learn at their own pace.
In fact, the most significant benefit is pacing. Some students may feel they need more time in specific areas of driving. Online learning allows those students to delve deeper into any aspect of driving at their pace. Students must then complete a written test at the DMV before moving on to the next step.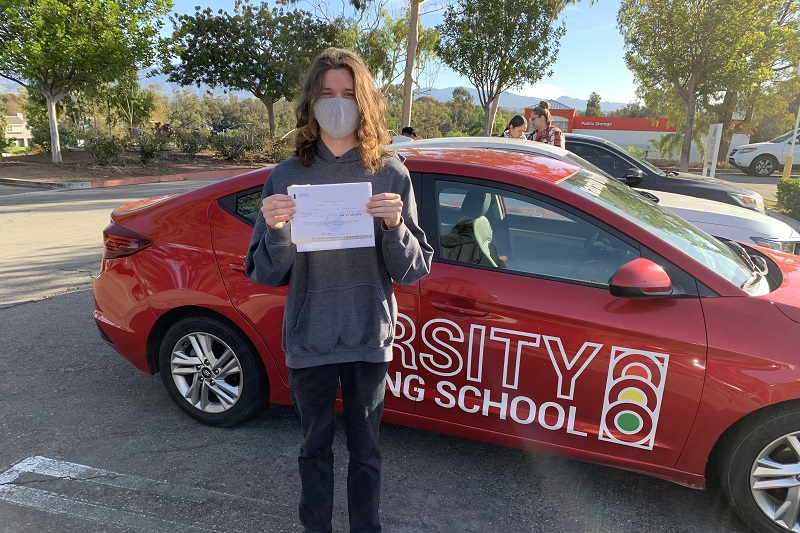 Behind-the-Wheel Training
Passing the written test at the DMV will get students a learner's permit. Learner's permits allow teens to drive so long as they are accompanied by an adult, 25 years or older, with a driver's license. However, the permit is invalid until the student completes their first behind-the-wheel training session.
Varsity Driving School is the best Hillview High School driving school, thanks to the approach to behind-the-wheel training. Students will be able to schedule their sessions whenever they want. Each session is two hours long, and teens must complete 6 hours of training with a certified trainer.
But Varsity Driving School is different because students will learn to drive defensively. Other schools charge more for defensive driver training, or they don't offer it at all.
Free Pick Up and Drop Off
Varsity Driving School aims to make the process as easy as possible for the students and their parents or guardians. To make things easier, all students at Varsity Driving School have access to a free pick-up and drop-off service.
A certified trainer will immediately pick up the student from school, home, or even work and start the behind-the-wheel training session. Afterward, the certified trainer will drop the student off at home. This makes scheduling these sessions easier since students don't need to rely on their parents or guardians for a ride.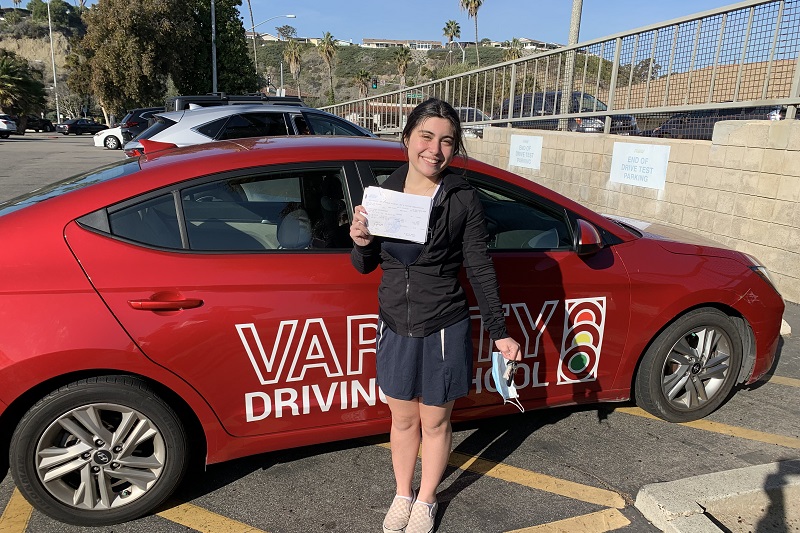 DMV Package
Many of the best features of Varsity Driving School are included for every student. However, the DMV package is an add-on service that makes everything even more manageable. Varsity Driving School will gather DMV paperwork, make appointments, and even take the student to the DMV for the driving test.
In fact, students who add the DMV package to their plan will be able to use the Varsity Driving School training vehicle as their testing vehicle at the DMV. The goal is to remove as much stress from the process as possible, allowing teens to focus on becoming safe drivers.