The best Acaciawood High School driving school is Varsity Driving School. Students who attend Varsity Driving School will gain access to many services that make learning how to drive easier. But these services also help make us all better drivers.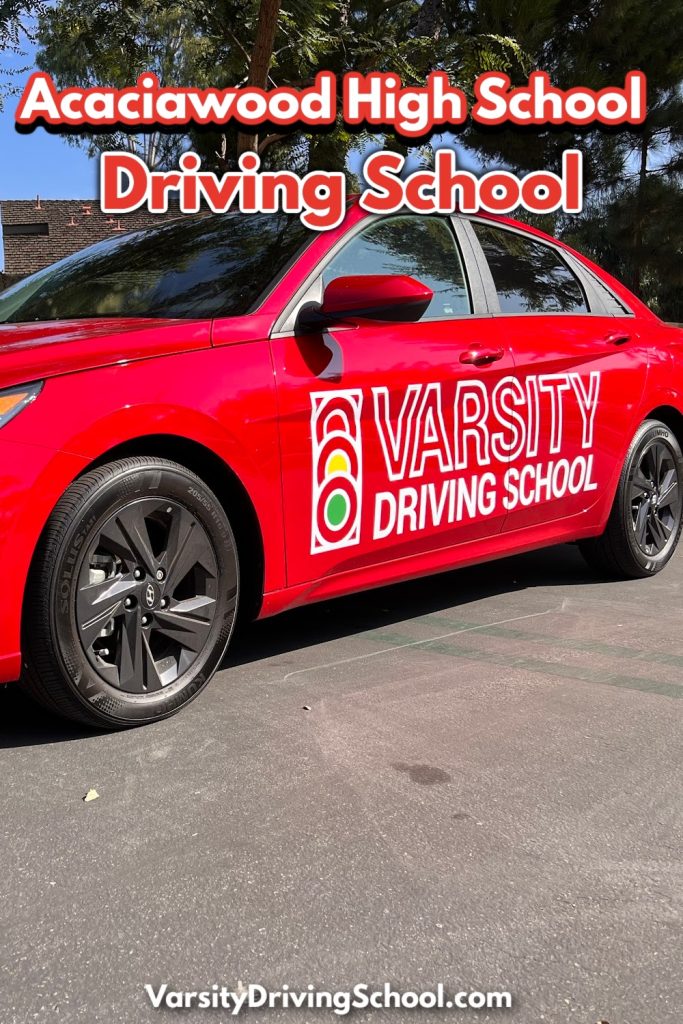 Best Acaciawood High School Driving School | Online Learning
Varsity Driving School is the best Acaciawood High School driving school, with services that make the process easier. The first step to getting a driver's license as a teen is to complete driver's ed. Driver's ed is where students will learn driving laws and maneuvers that help make them safe drivers.
But Varsity Driving School offers students the opportunity to complete this step online. Online driving school covers everything teens will need to know to pass their written test at the DMV. Learning online allows students to learn a their own pace. Pacing in a classroom setting is set by the trainer.
Students can take their time and really soak in the information with online learning. The next step will be to take and pass the written test at the DMV. After that, students can start behind the wheel training.
Behind the Wheel Training
Students who pass their written test at the DMV will be given a learner's permit. A learner's permit allows students to drive with other licensed drivers in the car who are 25 years old or older. However, the learner's permit is not valid until the student has their first behind the wheel training session with a certified trainer.
Varsity Driving School is the best Acaciawood High School driving school, mostly because of this step. Students will learn defensive driving techniques. Other driving schools skip defensive driving, and others charge extra for it. However, defensive driving is considered to be the safest driving technique around. All students at Varsity Driving Academy will learn defensive driving.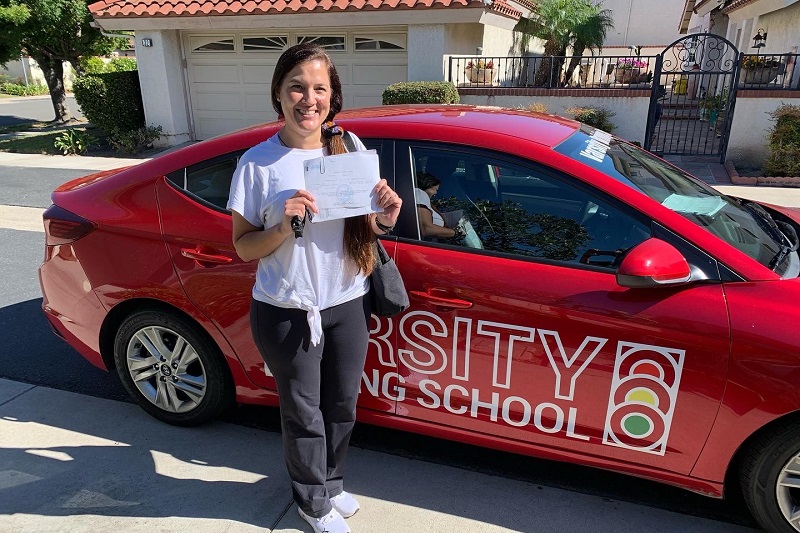 Free Pick-Up and Drop-Off Service
Students will need to complete three 2-hour behind the wheel training sessions. They will be responsible for scheduling these sessions. However, Varsity Driving School aims to make things easier by providing every student with a free pick-up and drop-off service. Students won't need to worry about finding a way to the training sessions.
Instead, a certified trainer will pick the student up from home, school, or even work and start the training session immediately. Afterward, the certified trainer will drop the student off at home. This makes scheduling these sessions much easier for students and for their parents or guardians.
DMV Package
Varsity Driving School is the best Acaciawood High School driving school, thanks to many of its services. Another service is an add-on service called the DMV package. Students who add the DMV package to their plan will get a DMV concierge of sorts. Varsity Driving School will gather necessary DMV paperwork and schedule DMV appointments for the student.
Students will also be able to request a free ride to the DMV driving test. In fact, students will have access to the training vehicle for the driving test at the DMV. This package removes a lot of stress from the process; allowing teens to focus on becoming safe drivers, not waiting on hold with the DMV.